SIAPRO is an internationally recognized company. We are present on the market for more than 25 years.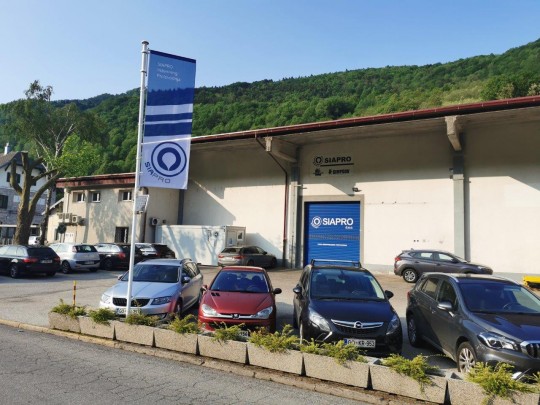 Our solutions are used in foundries, steel industry, in productions that require blasting and surface treatment of metals, similar productions and the production of renewable energy sources, becaus e we are also manufacturer fo hydro power plants.
CAPACITY EXPANSION - ACQUISITION OF STROJREM d.o.o. - CROATIA
Due to the expansion of operations, in 2022 we realized an investment worth more than 2 million euros. We bought the company Strojrem from Croatia. With the purchase, we provided additional production facilities.
- 2,600 m2 of additional covered production premises,
- 4,200 m2 of additional space for further expansion of production,
- 50 additional highly professional employees, bringing the regular Siapro team to 78 people.
With the purchase, we expanded the sales program of technologies for the transport of bulk and bulk materials and conveyors in the recycling industry, as the production of conveyors has so far been the main sales program of the company Strojrem.
TURN KEY PROJECTS
The company provides engineering services with production and implementations in the industry. We design the equipment regarding your working space and pieces needed to be treated, then we manufacture the equipment and supply the built-in parts, and at the end of the project we also assemble the equipment and we do final commissioning.

Numerous reference projects
are a reflection of many years of work and confidence in our services and products. Customers are supported and advised by international team of consultants,
engineers and technologists.