Mechanical ECO-DRY pickling line for hot-rolled steel strips- without chemical substances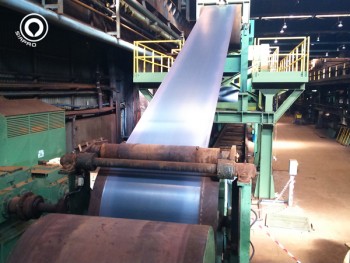 Unique Technology - Line for ECO - DRY Pickling and Coil Steel Strip Descaling - Speed 25-60m/min:
+ 100% Eliminate harmful chemicals!
With Siapro, a customer can also specify the surface roughness (Ra value) needed for their application
Descaling without chemical substances! Specify Surface Roughness! Cleanliness SA3
Shotblasting turbines E-ECO CPMT with Carbide Blades, New Generation of AAD Valve
Full Automatization with Wireless CPMT - Long Distance Control (Siapro has developed CPMT - Continuous Process Monitoring UTechnology for long distance control)
Advantages
100% Eliminate harmful chemicals
Save operating costs and space
Create a surface that resists rusting
Material that has gone through the process will have a uniform, smooth overall appearance.
CATALOQUE 


Siapro_Dry_Pickling_and_Descaling_Line_ang_slo_2015

(.pdf 1.7MB)



PHOTO GALLERY                                             VIDEO