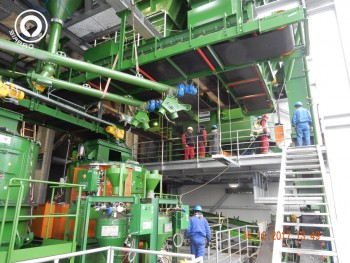 With our engineers we have developed a concept of preparing sand. Due to we are not manufacturers of sand mixers and refrigerators we can install any mixer on the market at the customer's request. We can manufacture other related component. This is a competitive advantage of our company. Siapro offer includes:
Advice in the sand preparation
Preparation of documentation
Installation
Manufacture and installation of other components of preparing sand
Production structures and transportation systems
Automation control preparations sand with measurement control
Installation and Startup
Modernization of preparing sand.
Documentation
Prepare
all documentation
such
as
project
preparation
workshop
for the production of
sand
,
including simulations
.
Together
with the investor
then
determine the
next steps
for the production
of it.
When selecting
key components
we work closely with the customer.
Constructions and transport systems production
In our production capacity we can manufacture complete structure of the plant as also transport systems for the sand.
Electrical control of the sand preparation
Production of control system includes production program for the measurement and control of moisture in the prepared foundry sand, sand temperature feedback, automatic weighing sand and additives, control of all drives, etc..
Measurement and Control
Weighing system return sand and additives
System for the measurement of moisture in the return sand
The system supplementation
System for the measurement of moisture in the sand drawn
Temperature measurement sand
Measuring air temperature
Installation and Startup
We carry out installation and we are present at startup.

Cataloque_Sand Reclamation_Product Range_ang

(.pdf 4.1MB)